Many seniors today are finding it difficult to live off their pensions. With the cost of living expenses, sometimes there isn't enough money to go around. Many who are near retirement are worried that they just won't be able to retire comfortably and may have to get part-time jobs.
Seniors are living longer. The average age expectancy for a female in Canada is 87; the average male is 84. In the U.S. the figures are females 81 and males 76.
Statistics Canada estimates that 25% of Canadians will be seniors by 2041 with those 85 and over leading the way.
In the U.S., the population aged 65 and over is projected to be 83.7 million in 2050.
It is projected that 17 percent of the world's population, by 2050 (1.6 billion), will be seniors.
SENIORS IN DEBT
According to the Bank of Canada (May 2018), Canadian households owed more than 2.1 trillion dollars at the end of September, up 1.4 percent from the summer.
A 2017 report by Equifax Canada states that seniors are increasing their debt at a faster pace than other Canadians and according to Statistics Canada, 34% of retirees over 55 are still carrying debt.
One in three Canadian adults is not financially prepared for retirement (in Ontario, two-thirds feel they won't have enough money to retire on).
Here is another startling statistic: In Canada, according to the Broadbent Institute, 28% of single women seniors are living in poverty, and 24% of single senior males!
The picture isn't any rosier in the U.S. Approximately 3.4 million seniors age 65 and older are living in poverty (American Progress report).
How about this one: 23% of married retirees and 43% of single ones count on their social security for 90% of their income monthly.
According to a 2018 Planning and Progress Study, 78% of Americans are not financially ready for retirement; in fact, 1 in 3 has less than $5,000 in retirement savings.
HOW SENIORS ARE COPING
So what are seniors doing, especially those who have already retired?
Well, a lot of them are looking for part-time jobs to supplement their income and to live a bit more comfortably. Let's take a look at some of these and why they may or may not be a good idea.
A couple of questions one might want to ask first:
Am I prepared to work outside the home (after all you are retired or planning on retiring – do you still want to work for someone else?)

Is the amount of money I earn very important – do you want a little extra income or a lot extra?

Is working necessary or are am I looking at the social aspect – do you need to be around people?
Let's take a look at job opportunities outside the home, work at home jobs, and my #1 recommendation – no age barrier for a senior – (this recommendation is perfect if you are planning to retire in the near future if you have been downsized because of your age, or already retired and have time on your hands and little retirement savings).
JOBS AVAILABLE OUTSIDE THE HOME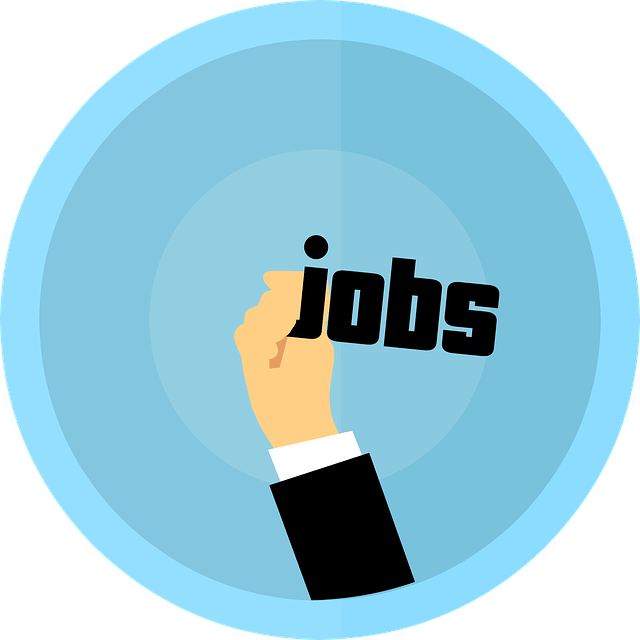 These are just some examples – there are many more:
Retail – department stores; small retail stores, cashier, part-time store manager/assistant manager

Food industry – restaurants, coffee shops, chef, hospitality manager (waitressing, part-time management)

Service industry – data entry, part-time work for a former employer, part-time secretary, chauffeur, taxi driver, teaching positions, accounting, dog walking, consulting
Advantages:
Know when and how much you will be paid

Part of a team – not alone

Be around other people

Vacation

Employee and health benefits

On-the-job training/access to company resources
Disadvantages:
For most of these positions, you will have to leave your home every day (or a few days a week) to perform your duties. Some disadvantages include:
Car maintenance (gas and repairs) or public transportation

Possible parking fees

Lunches or meals out

Having appropriate clothing

There may not be an opportunity for advancement

Pets at home – who will look after them?

Less, or no job security

Must follow rules and office policies

Will you be any further ahead? 
WORKING FROM HOME
Again, these are just a few examples:
Writer/Author

Proofreader/Editor

Tutoring – this could be a wide range of interests (teaching students who need extra credits for example)

Tax Preparer – for individuals/small businesses






Beauty/Hair Salons – you would be flexible in setting up your own hours

Accounting – keeping books for small companies

Virtual assistant – big demand for this – detailed, organized, able to meet deadlines

Online marketing (yes, you can make income from this)
Advantages:
Flexibility

Can set own fees/prices

More productive

Less commuting

No parking costs

Control over your working environment

Fewer distractions – you set the rules
Disadvantages:
Need to be very disciplined

Must work without supervision

May need to pay for additional training

Being on your own – isolation

Earnings may not be immediate

May have to build up your clientele

Irregular working hours

Distractions

May not have enough office equipment
PUTTING TECHNOLOGY TO USE
It is interesting to note that Canadians aged 65 and over are turning to electronic gadgets to stay connected. Look at the following statistics:
Internet use for 65 – 74 years olds increased from 65% in 2013 to 81% in 2016!

The four top devices seniors owned in 2016 were: desktop computers (46%); laptops or net-books (45%); tablets or e-readers (40%); and smartphones (34%).




Seven out of 10 seniors stated that technology helped them to communicate with others.
Why not put this technology to use and work from home at your own pace. How does that sound to you?
MY STORY
Before I tell you about my #1 Recommendation, let me briefly tell you about myself: I am a married senior (over 65) with a pension, and like most of the statistics above, this pension is not nearly enough to live comfortably. My husband is younger and receives a small pension.
A few years ago, a friend introduced me to internet marketing and at the time, I thought "can you really make money from internet marketing." Since then, I checked out various online marketing websites with huge promises – you know the ones I mean – Make $1,000/day; Success in 30 days; Invest without a lot of money; Free E-Books to help you earn money online. I could go on, but I am sure you get the picture.
I was at the point of signing up for one of these programs (to the tune of almost $4,000 Canadian) when I thought, "why not do one more search; what can it hurt?" And that's when I stumbled upon Wealthy Affiliate and its 1,000,000 members. Since then, I have built three websites, belong to a huge online community, and thankful to have learned so much in so short a time.
"Learn to build your own niche website and make an income online."
Here is just a peek at what l gained inside Wealthy Affiliate:
Step by Step Affiliate Marketing Training (best for beginners)

2 FREE Websites

Website backup

Web Hosting

24/7 Technical Support

Keyword Research Tool

Community Support

One-on-One coaching (first 7 days)

Video walkthroughs
The most incredible thing is that it is FREE – you won't even be asked for your credit card.
I bet at this moment you are skeptical and thinking "what makes this so different?" Before you make a decision, I urge you to read my #1 recommendation from beginning to end – it will take you approximately 5 minutes – 5 minutes to find out how your life will change.
FINAL THOUGHTS
Let me give you a couple of quick testimonials (read the full text in my #1 Recommendation) of real people, making real money. After all, over 1,000,000 (one million) members must be on to something good. Why not join them today.
"Now it's the end of January 2018 and I wanted to share my progress and how much your traffic and income can change if you work your ass off for one year!
Starting in November 2017 I've been making over $10,000 a month and in January I had my highest month ever: $13,481.39" ~Brok
___________________________________
"Aug'18 Results: $4.9K! This Online Business Amazes Me!
My August 2018 started off a doozie, faking me out in the beginning, making me think I was going to have a horrible month but it has pulled through with flying colors!" ~Grace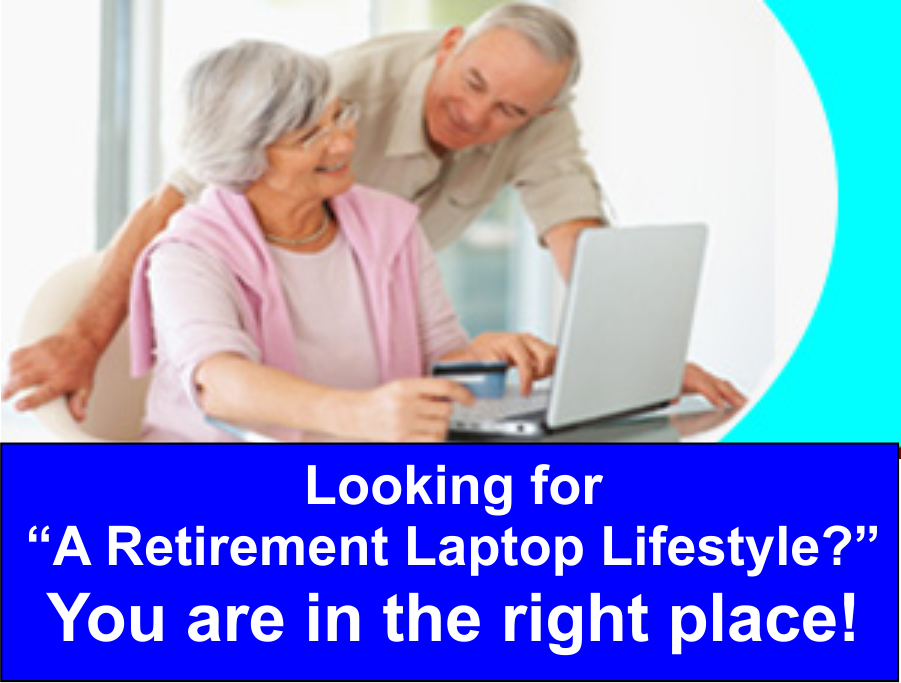 As I mentioned earlier, my #1 Recommendation is available to you if you are retired, planning retirement, or unexpectedly downsized. However, anyone (remember, age is no barrier if you are 18 or older, or inexperienced) can do this. At the very least, you will walk away with 2 FREE websites – where else can you do that?