SUMMARY
Name: Grammarly
Date released: July 2009
Developed by: Alex Shevchenko, Max Lytvyn, and Dmytro Lider.
Owned by: Grammarly, Inc., San Francisco, California
Rating: 4/5
Recommended: Yes
No one likes embarrassing typos or grammatical errors. So how can you avoid this? I suggest using a tool such as Grammarly.
Grammarly is a worthwhile tool that is designed to take the guesswork out of writing your important documents by eliminating punctuation, spelling and grammatical errors.
I write content for several websites, two of which are in travel and affiliate marketing. Up until recently, I had not used Grammarly although I had the free version installed several months ago.
However, lately, I am noticing a lot of information on how Grammarly not only improves your spelling but also structures your sentences so they make sense.
I decided to check over some of my blogs. Wow! I was in for a big surprise. Many sentences that I thought were perfectly OK turned out to be the opposite. Glaring mistakes included a lack of or unnecessary commas, incorrect use of prepositions such as "in" or "at," lack of or incorrect use of hyphens, and redundancy of words such as "you you."
In this brief article, we will be examining how Grammarly can improve your writing, whether for pleasure, formal or professional, or blog to make money. We hope you will find it beneficial and interesting.
We will discuss:
What is Grammarly

Grammarly features available in Free version

Grammarly features available in the Business version

Current Pricing

Who Grammarly is for

Can Grammarly replace humans

Conclusion
Please note this review contains affiliate links and if you sign up, I will receive a small commission.
What is Grammarly
Grammarly is a writing tool offering real-time suggestions about writing clarity, conciseness, vocabulary, writing style, and tone. It is a proofreading tool that detects grammatical and punctuation errors, as well as plagiarism.
Grammarly Features Available in FREE
Grammar and Punctuation
It not only will help you avoid grammar and punctuation mistakes but will also provide the reasons for the suggestions.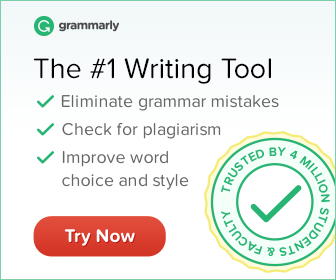 Spell Check
It is a powerful spell checker providing mistake-free writing.
Definitions and Synonyms
You can use Grammarly to help you find different definitions of a word as well as a synonym and what they mean. This is great when you want to try fewer commonly used words in your writing.
Browser and MS Word Integration
It offers a free browser extension for Chrome, Firefox, Safari, and Edge, as well as apps for Microsoft Office and Outlook in Windows.
Personal Dictionary
You can add words that might not be recognized in standard dictionaries such as personal names, a company or business; in fact, anything that Grammarly might consider to be incorrect can be included.
Choice of Language
An awesome feature is that there are settings specific for language preference – Canadian, British, American and Australian English.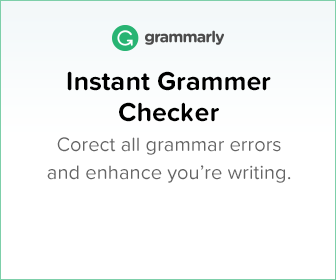 Grammarly Features Available in PREMIUM
In addition to all the above, you get the following:
+100 More Critical Grammar and Spelling Checker
It finds and fixes more mistakes than the free version.
Vocabulary Enhancement Suggestions
It provides detailed information about each of your grammar mistakes and sentence structure, making your work clear and easy to read.
Delivery Style
It helps you write in the active voice, using fewer words or unnecessary phrases to say what you mean, and will help you develop your writing style. Whether you are striving for a formal or professional style, you can use the academic or business settings, or for more casual, you can turn off certain alerts such as the passive voice. By establishing a writing goal before you start, Grammarly can tell what style you are aiming for – intent, the audience you are writing for, style of writing, emotion, and domain (business, academic, etc.).
Plagiarism Checker
Grammarly will detect plagiarism. With so much content being written on the web, this is a powerful and necessary tool so that you can be confident that your writing is unique and your own. Grammarly compares your text to billions of web pages and will flag any text that is in question. It will also provide a link to the source where the matching text is located.
Grammarly Features Available in BUSINESS
This is ideal for a team environment. In addition to the features that come with Premium, the following are available.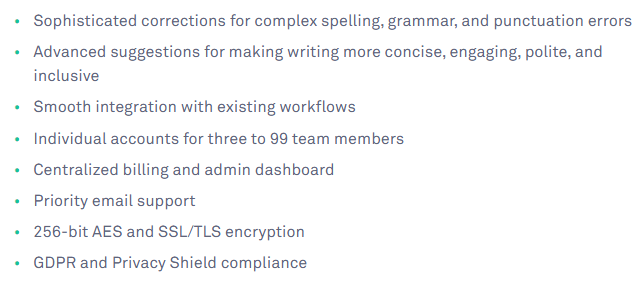 Current Pricing
PREMIUM
Monthly subscription – $29.95/month
Quarterly – $19.98/month (billed as one payment of $59.95)
Yearly – $11.66/month (billed as one payment of $139.95)
But remember, you can try it free first just to see how you like it. Great, right?
BUSINESS
Yearly – $15/month for each member
(Note, the yearly amount is $540 and only available if you have three members in your team.)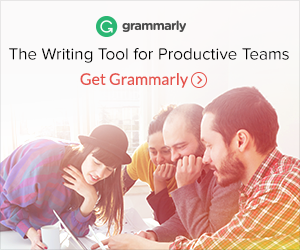 A monthly subscription, however, will cost you $25 per member, or $75 total for the month).
Who is Grammarly for
No matter what your level of writing is, Grammarly is perfect for:
Bloggers

Marketers

Copywriters

Project or Presentation creators

Authors

Educators

Students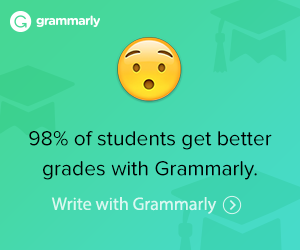 Can Grammarly replace humans
As good as Grammarly is, no, it should not replace human eyes. For example, it could change the context of what you mean. If you don't have an independent proofreader or editor, and this is important to you, Grammarly offers, at a cost, a human proofreader.
Conclusion
Using Grammarly is fun! It is like a challenge between us and makes me strive to become a better writer!
In summary, here is a list of pluses and minuses.
Pluses
Free version

Easy to use

More than just a spelling or punctuation checker

Useful for non-native English speakers

Works where you do – use anywhere, from home or travelling

Improves your vocabulary and writing style

Provides lots of options
Minuses
It won't catch every mistake

It may change the context of what you want to say

The price tag for Premium and Business may be discouraging to some

Can't replace human proofreaders
The bottom line is the pluses far outweigh the minuses. Try it for yourself. Let me know what you think.
Note: I typed this whole article in Microsoft Word without the Grammarly add-on. I had a total of 11 punctuation and grammatical errors (granted many were small and maybe insignificant); on the other hand, that's a whole lot of mistakes that Grammarly picked up on that Microsoft Word missed. I wrote this with the Free version; Grammarly informed me I had a few more but would need Premium to find them!
Do you use Grammarly daily? If so, do you use FREE or PREMIUM? What are your thoughts? Please share them with us in the comment section below.